English speaking Architect in Barcelona & Andorra · ERA Architects
Passive House Designer
Sustainable refurbishing
Unique accommodation design
Sustainable glamping design

CREATIVITY
Our proposals are creative.
As English speaking Architect in Barcelona & Andorra in ERA Architects we listen to your needs and we turn them into a functional, creative and unique project.
Our ability is to create different environments and experiences.
On this line, we have designed restaurants, tourist apartments, retail, offices, stores and suites for glamping and hotel.
We are very happy to say that our projects have been published in multiple media and have received several mentions: yay!
INTEGRATED PROJECT MANAGEMENT
We have a wide network of local contacts to take your refurbishing project or new construction in Barcelona to the next level.
We have other collaborators such as surveyors, geographers, construction managers, trust builders in Barcelona and metropolitan area in order to DELIVER full construction projects.
You may check our our clients referrals!
(who have tested as English speaking Architect in Barcelona & Andorra · ERA Architects)
TRANSPARENCY and DIGITAL COMMUNICATION
We are English speaking architects managing projects remotely for investor clients located abroad.
We have the local knowledge and contacts in Barcelona, Catalonia, Spain and Andorra.
(Yes, we speak the local languages Catalan and Spanish but also we are also English speaking Architect in Barcelona & Andorra · ERA Architects)
(And we do have all contacts!)
We have created a simple method using online tools to keep you updated weekly despite the distance.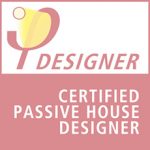 Renovation Rosa y Ramón
ERA
2021-04-22T09:28:23+02:00
Before choosing your English speaking architect in Barcelona & Andorra:
We offer our vision and experience of the Architecture and Construction sector in Barcelona in our BLOG
We also offer a first visit that you may book online using our calendar (you will be able to ask all your questions for free!)
After this visit, we email you our service fee together with links and recommendations (hope this helps too!)
Are we your Architect?
After the first payment, we are finally your English speaking Architect in Barcelona & Andorra!
We offer a payment system in stages so you have an exit plan in case changes arise during
the long process of building your project in Barcelona and Spain.
Design & Construction
We show you the project in 3D within its geolocated terrain, showing the Sun trajectory and shadows in summer and winter. This helps us test the efficiency of the design beforehand.
During construction, we offer the service of shared digital reports with photos, construction management, certifications and payment management.
And after construction?
We like to celebrate with you this new beginning by giving you a present: a photo session of the project!
Also if you choose the option of net zero building or Passive House, we take data and share it with you online (CO2 and temperature). This way we can certify the comfort of your new space.